Select Your Injury Type
(check all that apply)
McAllen Medical Implant Lawyer | McAllen Medical Implant Recall Attorney | Defective Implant Attorney in McAllen
McAllen Medical Implant Lawsuits & McAllen Medical Implant Recall Lawsuits
Implant Recall Attorneys in McAllen, Texas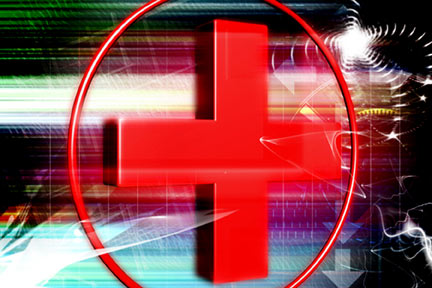 The FDA maintains a Twitter account and literally Tweets all recalled medical devices at this account: FDA Twitter Recall account Tweets all FDA recalls. McAllen recalled medical device lawyers are aware of the special Texas Rule of Evidence 407(b) pertaining to recall evidence being used at trial. If you are a victim of a dangerous medical device, contact an experienced McAllen medical implant injury attorney today for a consultation regarding your legal rights.
What Medical Implants Have been Recalled by the FDA?
DotCO, through the FDA, has provided a search bar below. Just put in the product to find the latest information on any medical device recalls.
What are the duties of a medical implant manufacturer regarding their products?
Simply stated, they need to make a safe product. If a device injures you and it is held unreasonably dangerous, Texas law allows you to recover medical expenses, therapy and treatment, lost income, and non-economic damages, such as pain and suffering.
Here are some items that have been litigated:
Defective Medical Devices & Implants1
Guidant
ObTape Sling
Curlin Painsmart
Pump
Contaminated
Heparin Syringes
Charité
DePuy & Johnson & Johnson ASR Hip Implants*
Medtronic
Duragesic Patch
Pacemakers
Shoulder Pain
Management Pump
Zimmer Durom Cup Hip Implant
Zimmer Hip Replacements
Calaxo Screw
Inbone Total Ankle
Implantable
Cardioverter Defibrillators
(ICDs)
Shelhigh Medical
Device Seizure
Stryker CMF Custom Cranial Implant Kits
1This list is by no means complete. If you or a family member has suffered a serious reaction or death due to a dangerous medical device, contact a McAllen medical implant recall attorney today.
SPECIAL RECALL ALERT
Why is there a recall on the hip implant?
DePuy has collected and released data that suggests that 1 out of every 8 patients who received the ASR resurfacing device or the ASR total hip replacement were required to receive a revision surgery five years after they were implanted. A number of the revision surgeries were because of metal pieces wearing off of the ball and socket components over time as they rubbed against each other. Patients reacted in different ways – some did not cause problems, but for most patients, the microscopic particles collected fluid in the joint and the muscles around the joint causing damage to the muscles, bones and nerves surrounding the hip. Orthopedic specialists can do tests to find out if this is the source of a patient's pain.
What are faulty hip implant symptoms?
Normal hip replacement surgery discomforts like swelling and difficulty walking are a few symptoms experienced by patients who had revision surgery, for example:
Loosening: when the implant will not remain attached to the bone in the correct location;
Fracture: where the bone surrounding the implant may have broke;
Dislocation: when the two parts of the implant that rub against one another are no longer aligned
How Can You Determine if Your DePuy Hip Implant is the Subject of a Recall?
Contact a McAllen Depuy Hip Implant attorney today. They will contact:
Your orthopedic surgeon that did the surgery to find out if you got an ASR hip implant; and
Obtain your surgical records where the surgery was performed.
McAllen DuPuy Claims Lawyer - McAllen Dupuy Lawsuit Lawyer
Should I Contact DePuy?
Getting in touch with the DePuy Orthopaedics unit of Johnson & Johnson can be done by calling toll-free from United States and Canada the DePuy ASR Help Line at 888-627-2677 Monday – Saturday between the hours of 8am - 9pm EST. However, it is advisable to furst retain an Depuy Implant Attorney in McAllen and let them contact DePuy.

Who may be Liable for a Medical Device Injury?
The designer, manufacturer, and, sometimes, the hospital or doctor involved in the actual implant. McAllen implant device injury lawyers will identify and pursue claims against all potentially liable parties.
Medical Implant Resources for McAllen Residents
FDA site for Defective Medical Devices & Center for Devices and Radiological Health (CDRH)
Consumer Reports recent May, 2012 report on Medical Implant Devices indicating most have never been tested.
MedWatch is an online system whereby consumers can report serious reactions and side effects from medications, dietary supplements, and herbal remedies. The FDA recommends consulting your doctor for help with filling out the forms.
FDA Contact Information
Food and Drug Administration
10903 New Hampshire Ave., WO66-5429, Silver Spring, MD 20993
(800) 638-2041 or (301) 796-7100
Pharr R.P.
9901 South Cage Boulevard
Pharr, TX 78577
Phone: (956) 783-5314 or Fax: (956) 783-5360
Hospitals in the McAllen Area that May be Involved in Implant Surgery
Driscoll Children's Hospital
3533 South Alameda Street
Corpus Christi, TX 78411
(361) 694-5000

Rio Grande Regional Hospital
101 East Ridge Road
McAllen, TX 78503
(956) 632-6100
Doctors Hospital at Renaissance
5501 South McColl
Edinburg, TX 78539
(956) 362-8677

LifeCare Hospitals of South Texas
2001 South M Street
McAllen, TX 78503
(956) 688-4300
If you are having problems with a knee, shoulder or hip implant, you may need to go to physical therapy. In McAllen, Texas, these are just some locations for physical therapy:
Health Care Unlimited, Inc.
1100 E, Laurel
McAllen, TX 78501
(956) 994-9911
Only Love Home Care
833 E. Esperanza Avenue
McAllen, TX 78501
(956) 631-8844
Dream Care LLC
1429 E. Tamarack
McAllen, TX 78501
(956) 631-4421
Volver a Casa Home Health Services
1801 S. 5th Street
McAllen, TX 78503
(956) 682-0111
Re-Nu Home Health Services, Inc.
205 E Expressway 83
Pharr, TX 78577
(956) 787-6800
Dulce Esperanza Home Health Care LLC
2509 E. 2 Mile Line
Mission, TX 78574
(956) 580-2119

Medical implant injury law firms serve McAllen and surrounding cities
Serving clients throughout Southern Texas, including Alamo, Alton, Citrus City, Combes, Doffing, Donna, Doolitte, Edcouch, Edinburg, Elsa, Granjeno, Harlingen, Hidalgo, La Horna, La Joya, La Villa, Lopezville, Lull, McAllen, Mercedes, Mission, Olivarez, Palmhurst, Palmview, Pharr, Progreso, Raymondville, San Juan, Sullivan City, Weslaco and other communities in Hidalgo County.
Don't be a victim any longer. Contact a Hidalgo County Medical Implant injury attorney today for
FREE INITIAL CONSULTATION.